Reading is a HUGE part of our family life. Our kids sometimes choose a book to look at over other toys in the house and pre-bedtime reading is a family affair. When I came across local author Julia Dweck's books I was thrilled when she asked if we would incorporate them into our nightly reading routine and share our experiences with them with our readers.
Julia, a Lehigh Valley educator and author writes books for children that are appropriate for preschoolers, to young readers and anywhere in between. Her stories are artfully illustrated, bright and engaging. Her e-books are available on Kindle
This beautiful story is silly and entertaining and teaches a wonderful message all at the same time. Our kids love the engaging illustrations and colors of the book. Our 3 year old giggles when Humpfree tries all sorts of ways to fit in and the ending is heartwarming and reminds parents and children that everyone is special in there own way even when you feel like you don't fit in.
Mary and her silly sheep are favorites of our little ones. This adorable and beautifully illustrated story tells children about Mary's sheep that just can't stay awake! When we sing "Mary had A Little Lamb" our little one sings "Mary had a Sleepy Sheep!"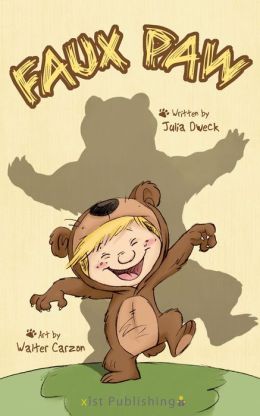 Walden Bear shows up to school dressed up as a bear! This heartwarming story reminds parents and kids that they can grow to be anything they like. It is a wonderful reminder to embrace your child's sometimes seemingly silly wishes and encourage them to reach for the sky!
Zippity Zoo is a crazy adventure through a zoo as a young boy turns into a Giraffe for a day! He must navigate the zoo and all of its animals as a giraffe and this is not what we expected when he entered this special zoo! The rhyming words in this book make it fun to read and a great way to introduce the concept to little ones. Adorable!
Julia's lovely stories are great additions to any e-reader you own. Support this local Lehigh Valley author and add them to your library right away! Buy here on
kindle
or
nook
. Julia is also the authors of many additional e and print books. Books are available for children of preschool age up through middle school.